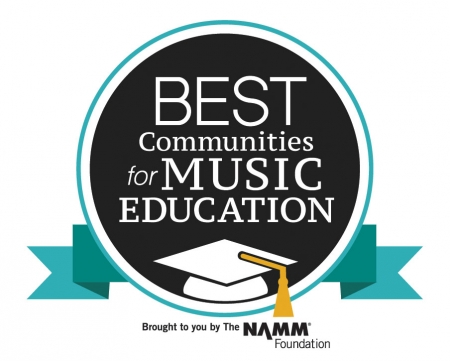 2017-2018 Concert Season:(all events held in The Lakewood Civic Auditorium) 
9/21/2017 Barney's Cafe-a safe place for students to highlight their talents in poetry, prose, music and other performing arts (Studio Theatre) 7:00p
10/10/2017 Pops Concert with 8th grade 7:30p
11/9/2017 Barney's Cafe (Studio Theatre) 7:00p
11/18/2018 Music Marathon 6:00a-7:00p
11/30/2017 String Orchestra with Concert and Freshman Choir Winter Concert 7:30p
12/6/2017 Camerata with Symphonic Band Winter Concert 7:30p
12/14 and 12/15/2017 "Sounds of the Season" Chamber and Symphony Orchestras with Wind Ensemble and Chamber Choir 7:30p
1/20/2018 The Lakewood Project with special guests The Hard Day's Night Beatles Tribute 7:30p
1/25/2018 Barney's Cafe (Studio Theatre) 7:00p
3/8/2018 Barney's Cafe (Studio Theatre)  7:00p
5/3-5/5/2018  LHS Musical "1776"  7:30p
5/11/2018 LHS Orchestras Spring Concert with senior concertos 7:00p
5/12/2018 Lakewood Project Spring Concert 7:30p
6/25-6/29/2018 Rock On! and Orchestra Boot Camp
7/4/2018 Lakewood Project 4th of July Concert and Fireworks 7:00p
---
Lakewood City Schools begins music education in kindergarten with string classes starting in the 5th grade. We have 3 fulltime string specialists and boast 6 orchestras at the Lakewood High School.
In addition to the curricular offerings, we have extracurricular groups. The middle school level has "Strolling Strings" and at the high school there are "The Four Seasons String Quartet" and "The Lakewood Project". Also, during the summer months The Lakewood Orchestra Program hosts 3 day camps for young and intermediate string players.
The City of Lakewood has a population of close to 52,000 in an area of 6.691 square miles. We are a walking, biking, front porch; fine arts based community located west of Cleveland in the inner ring of suburbs. Lakewood is the home of "The Lakewood Civic Auditorium" which is located on the campus of Lakewood High School. The hall's acoustics were designed by George Szell so that the Civic Auditorium would be the West Side home of The Cleveland Orchestra. The Lakewood Civic Auditorium hosts professional concerts of all genres and is also the home of Lakewood City Schools' seasonal concerts.